2023-2024 PRE School Year
PRE Registration is now open. Click Here to Register Online!
Fee Schedule
One child–$70; Two–$120; Family Max–$150
Additional Sacramental Fees: Reconciliation/First Communion and Confirmation cost $50.00 per child
Class Times
Children in grades K-8 meet Sunday Mornings from 10:30 AM – 12 PM.
Sacrament Registration 2023-2024
Click here to register online.
Click here to view the Confirmation Guide.
Click here to view the Confirmation to-do list.
Volunteers
Our program's success depends on volunteers! If you are interested in becoming a Religious Education Catechist, Assistant Catechist, or Parent or Teen volunteer, please register online here!
Student Absentee Form
To report an absence, please click here.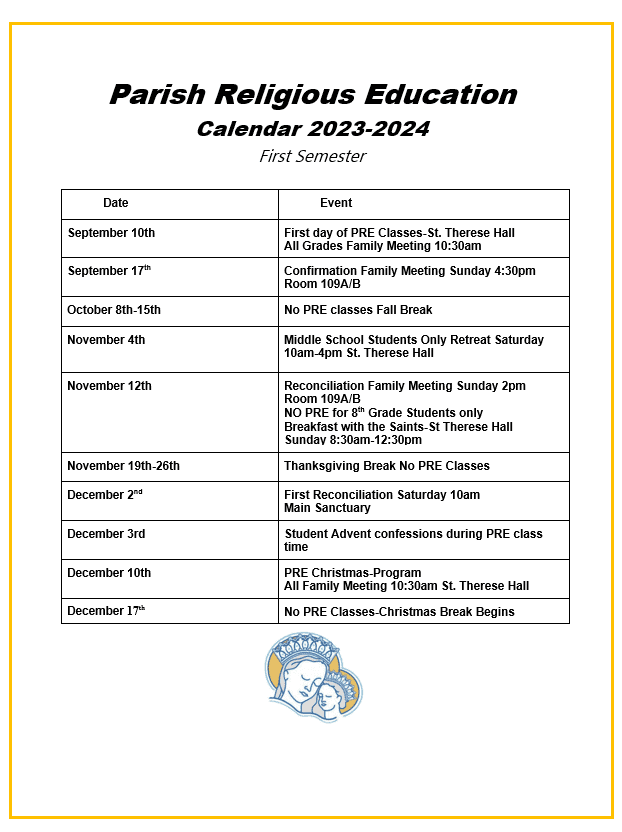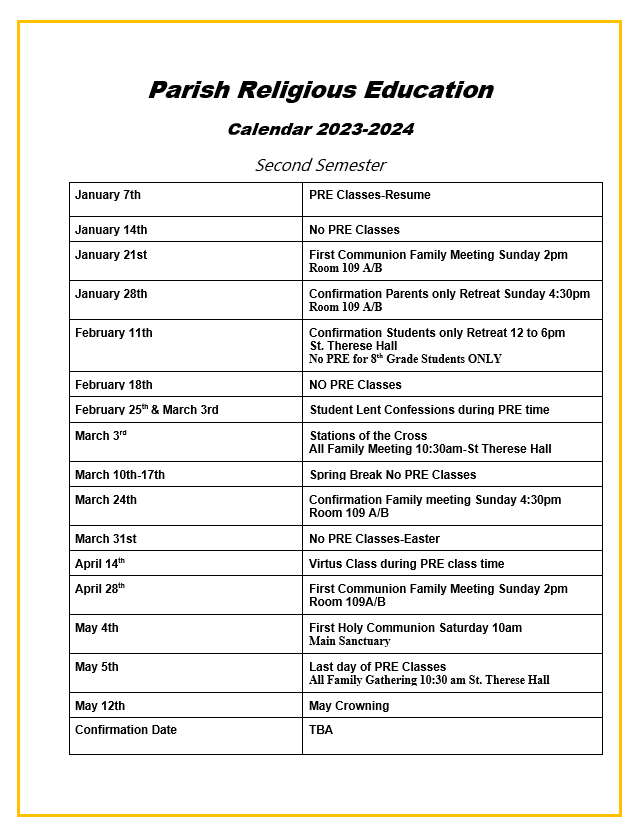 Staff Members