The Alpha talks are designed to engage people from all walks of life and inspire conversation. They explore the big issues of life and faith and unpack the basics of Christian belief, addressing questions like "Who is Jesus?", "Why and how do I pray?", and "How does God guide us?"
Click here to register for the Spring 2024 Course
Here are a few Q&A's that may help you discern if you would like to join us.
I attend Mass; do I need Alpha?
Alpha is a great way to further your personal relationship with Jesus.
How's Alpha supposed to help with my mental well-being or my friends?
Alpha is a great way to reconnect with people, and have discussions about life in a non-judgemental environment.
Is Alpha only for Catholics?
Although originating from the Anglican tradition, Alpha is now used in various denominations around the world. Its supporters include many Catholic cardinals, Anglican archbishops and bishops, and leading figures of all denominations.
I don't believe in God or go to church. Can I still come to Alpha?
Yes! Alpha is a safe place to honestly discuss your thoughts and feelings.
Hear why Jessica loves Alpha!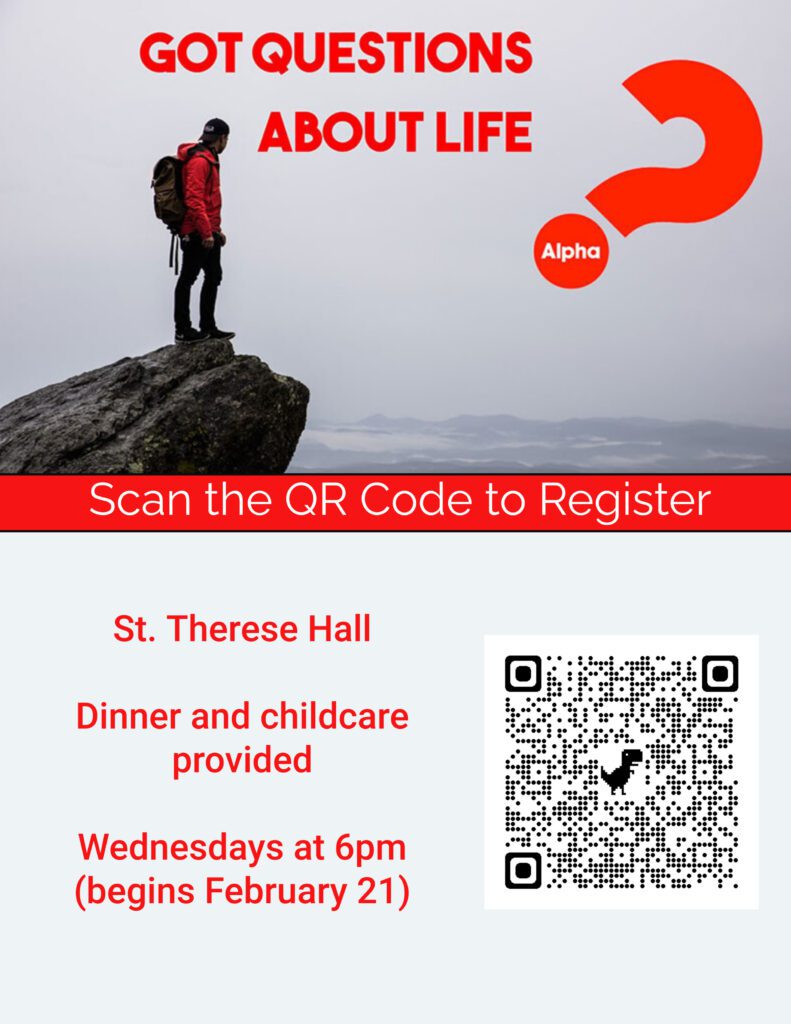 Staff Members